SHAFE and BUSINESS learning experiences
---
Hands-on SHAFE is a project that aims to deliver informal learning experiences and hands-on tools to implement SMART and HEALTHY BUILT environments or to develop BUSINESS in this area.
All this is made available publicly and for free.
Persons supported by Hands-on SHAFE facilitators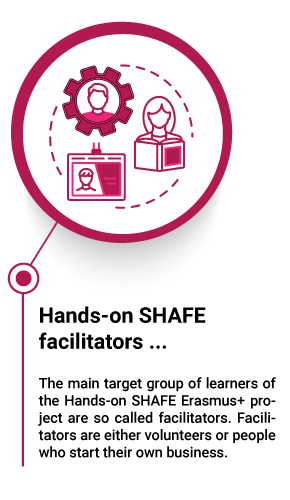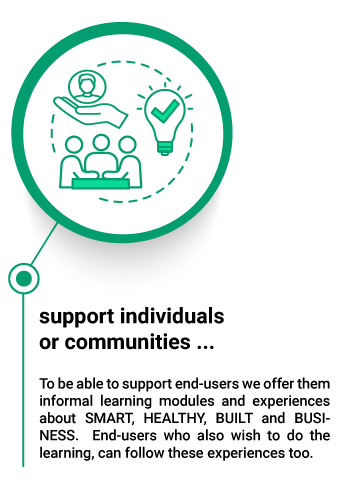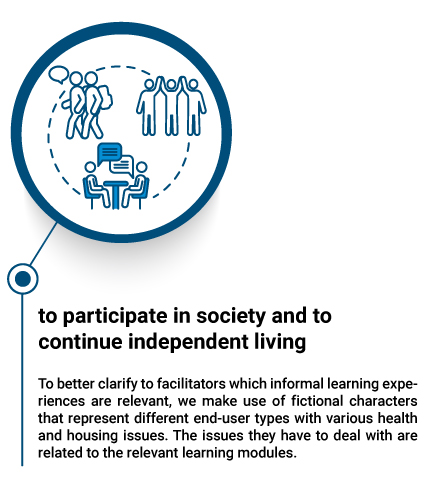 In the scheme below, six characters are identified. They are based in the so-called personas used within other European research projects, such as Blueprint, PHArA-ON and GrowMeUp and adapted to Hands-on-SHAFE. Their main issues have been indicated and linked to the relevant learning modules and experience:
If you want to learn more about these personas you are invited to go to the MEET section.