Hands-on SHAFE Newsletter #4
Hands-on SHAFE Newsletter #4
05/12/2022
Introduction
Welkom bij de vierde en laatste Nieuwsbrief van het Hands-on SHAFE Erasmus+ project.
Het project dat in 2019 van start ging loopt alweer af, en we informeren je graag over de concrete resultaten die we samen hebben ontwikkeld.
Ook nodigen we je uit om de resultaten verder te ontwikkelen en aan te passen aan je lokale, regionale of nationale behoeften door Geassocieerde Partner te worden.
Als je vragen, suggesties voor samenwerking of verdere opmerkingen hebt, laat het ons dan weten (Javier Ganzarain en Willeke van Staalduinen, info@afedemy.eu).
De Hands-on SHAFE Nieuwsbrief #4 is hier beschikbaar: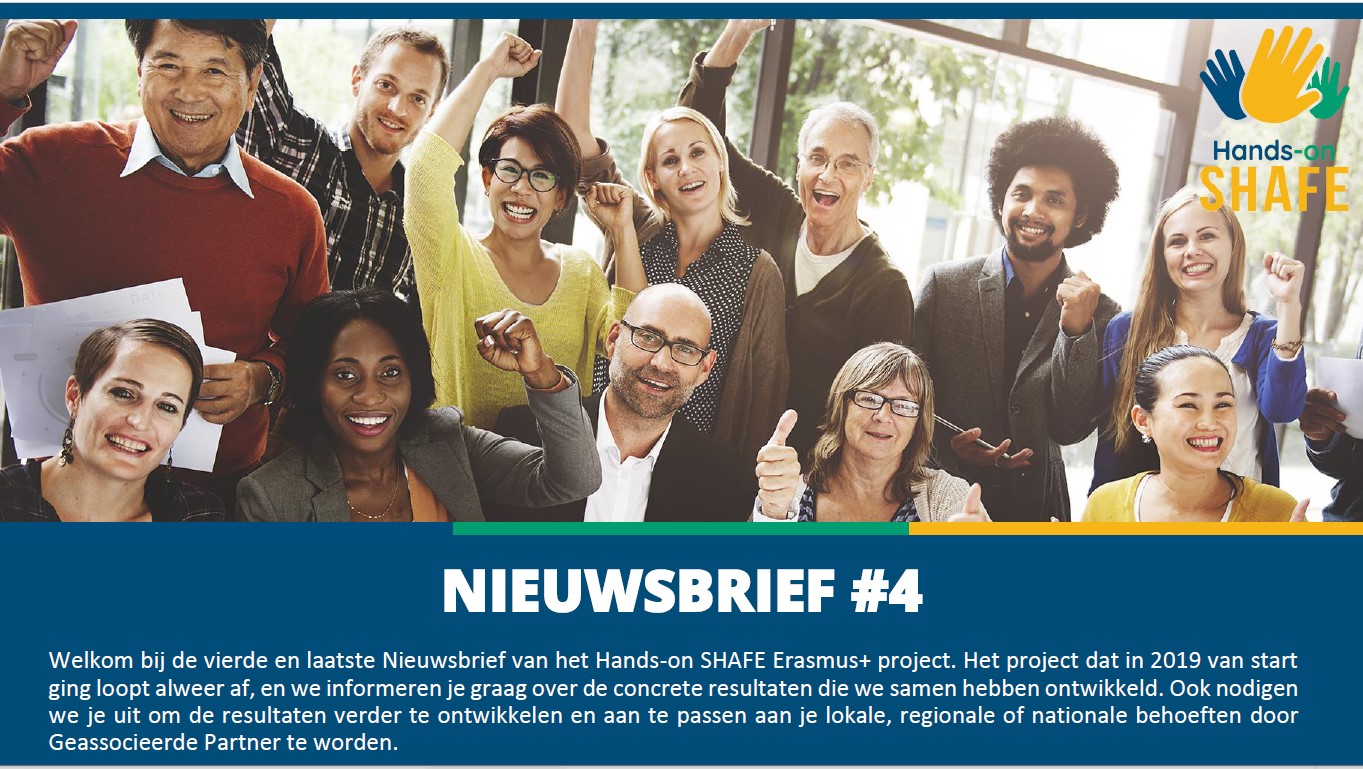 Mededeling

Je ontvangt deze nieuwsbrief omdat je betrokken bent bij Hands-on SHAFE project als geassocieerde partner, of bij COST Action 19136 NET4Age-Friendly of bij het SHAFE Stakeholders Network.
Hands-on SHAFE wordt medegefinancierd door het Erasmus+ programma van de Europese Unie, Key Action 204 Adult Education programma.
De steun van de Europese Commissie voor de productie van deze publicatie houdt geen goedkeuring in van de inhoud, die uitsluitend de standpunten van de auteurs weergeeft, en de Commissie kan niet verantwoordelijk worden gesteld voor het gebruik dat eventueel wordt gemaakt van de informatie in deze publicatie.